Custom content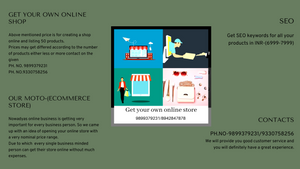 GET YOUR OWN E-COMMERCE STORE
START CHASING YOUR DREAMS WITH YOUR OWN E-COMMERCE STORE LIKE THIS.
Get ecommerce website as low as 29,999
(PH NO.9330758256,9899379231)
Multiple Payment Gateway,
Less then 3% overall commission,
No Referral Fees and COD returns,
No ineligible return by buyers,
Cash On Delivery Options,
EMI Options,
Google, be in top of live visibility,
Integration with Big B to B portals,
Product Review Option,
Increase your profit upto 3x.
FREE ENERGY SAVER LED BULB
HELLO BUYERS!GET A TOTAL OF 4 BULBS,FREE!
PLACE YOUR ORDER NOW TO AVAIL THIS LIMITED PERIOD OFFER
THIS BULBS ARE FREE WITH YOUR EVERY ORDER PLACED UNDER CATEGORIES OF:
MOBILE BOOSTER
WALKIE-TALKIE
ANTENNA
What we sale
MOBILE  SIGNAL JAMMING SOLUTION (CALCULATED & ORGANIC),
MOBILE BOOSTER , GSM CDMA, 3G , 4G SIGNAL BOOSTING, WIFI REPEATERS ,
WALKIE TALKIES , 2WAY RADIOS  & LARGE NETWORK RADIOS,
WIRELESS VIDEO TRANMISION  FROM 100 Mts TO 40 Kms,
RF SWITCHES  & MODULES,
GSM REMOTE SWITCHES, GSM REMOTE ALARMS, GSM REMOTE SMOKE -FIRE SENSORS, GSM REMOTE  MOTION SENSORS,
EMBEDDED SYSTEM SOLUTION , DESIGN , & MODULES,
PARANORMAL RESEARCH  SCIENTIFIC EQUIPMENTS,
HF/VHF/UHF  GPS ANTENNAS,
CUSTOM  YAGI ANTENNA  (HF/VHF/UHF ),
TELEMETRY  ANTENNAS,
AERIAL SURVELLIANCE ,
THERMAL IMAGING SOLUTION ,
3D MAPPING SOLUTION ,
FIBER OPTICS EQUIPMENTS,
LONG RANGE  RADIO LINK ,
BROADBAND/WIRELESS   LINK  ( 200 METRES  TO  120 KMS ).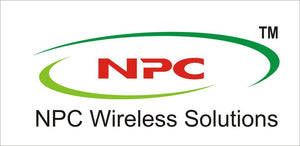 About Us
NPC  is considered as  India's Emerging brand in the field of Wireless technology , NPC  was eshtablished in year 2006 with seed capital of 1 lacs after 2 years NPC became a major  supplier of  Digicams & other Audio-Video  consumer related products .
NPC's business module  is inclined towards  providing appropriate solution at most reasonable price.
At present NPC  is No1  brand. NPC has worked with Multi crore business platform like  indiatimes shopping, Rediff shopping,snapdeal, Naaptol, infibeam , Shopclues, tradus, Falcon18, ebay & amazon .
To know more about social media activation....click on the link below,i.e,(social media link)
Social Media link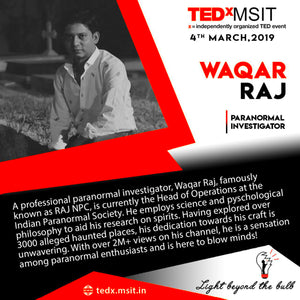 Raj Npc(CEO)
India's no.1 security surveillance provider famously known as Raj is an electronic engineer by qualification and has assisted Indian police and other government organization with his surveillance technology.
Raj NPC has covered more than 40 leading news channel, he has also given telephonic interviews for many renowned newspapers and have vast knowledge upon Metaphysics and has covered his life story in an international newspaper Vice Media.
During daylight Raj NPC runs a wireless equipment store in New Delhi, but when sun goes down Raj NPC turns into Raj , one of India's premier ghost hunter.
He is also a technical head in IPS(Indian Paranormal Society).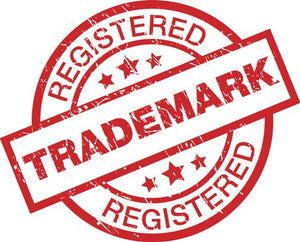 NPC Wireless(Trade Mark)
NPC Wireless have 2 Trade Mark and various trade marks under considerations.
To know more about the trade mark....
CLICK ON THE LINK BUTTON PROVIDED BELOW,i.e,(Registered Trademark)
Registered Trademark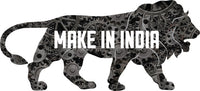 We support make in INDIA
We support make in India initiative our products like antennas RF Feeder Cable are made up of quality aluminum and copper.